Community Update #15: Our progress
Dear backers,
We have very exciting news to share with you.
7,500 pre-order units have now been manufactured, all of you who have updated their address and paid in full should have received their unit or their tracking number. If you have not received neither the unit nor the tracking number yet, it's most likely because of one of the three reasons mentioned below* in this email. Please follow the steps described there and we will be able to ship your unit immediately.
Over the next months you will see continuous improvements to the product through software. We will be releasing new features in the app, displaying new data points (including heart rate), and more sleep experiments.
As you may have seen, we recently released a new app version with integration to Apple Healthkit and Google Fit. Now you will be able to see your data in your Apple or Google platform!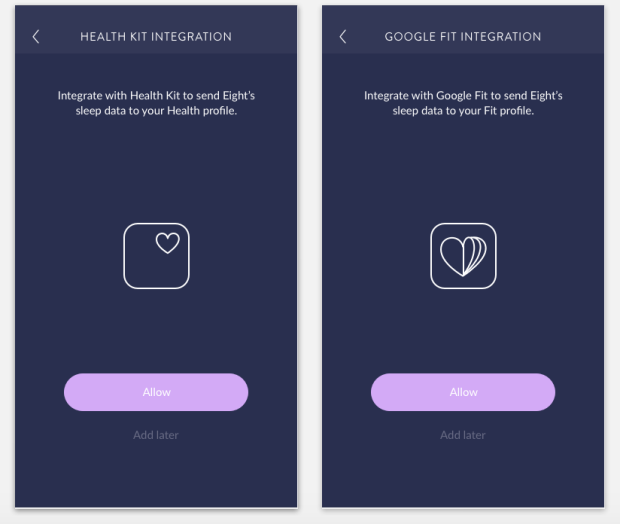 This new app version also includes the control of the warming feature for both sides of the bed from one account. This was one of the most requested features by you.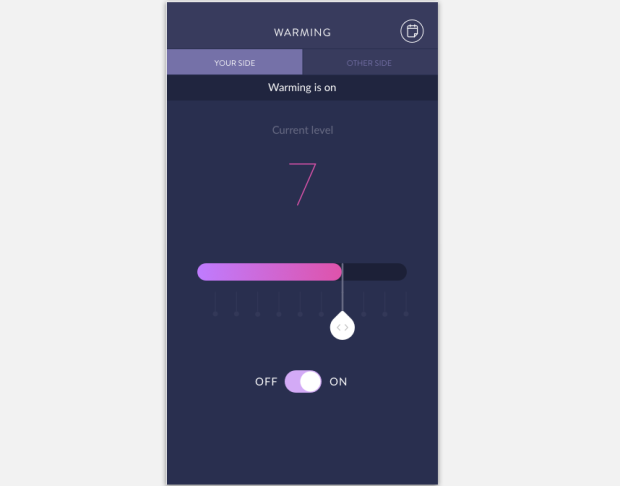 Next week we will release the first version of IFTTT integrations. We worked on it for months and now the beta version is ready to be public with the first round of event triggers. We know many of you are waiting for this feature. You will see it improving a lot over time, so please send us your feedback! In the image below you can see some  applets we've setup in our channel – which will be public this week.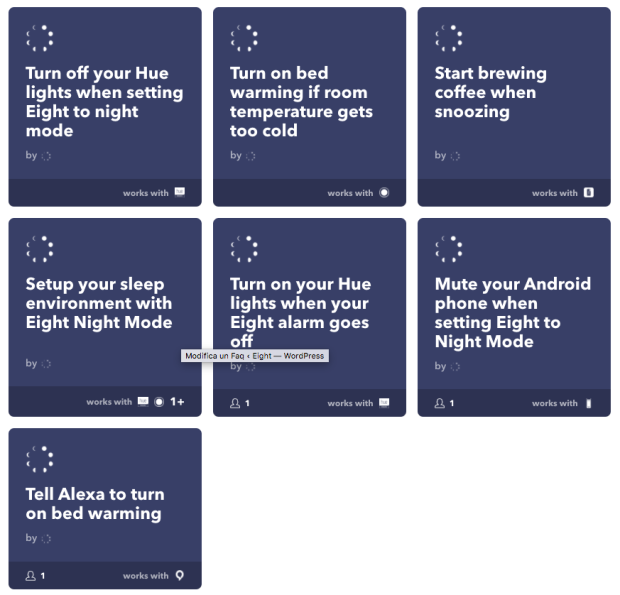 This coming week we will announce something new right on time for the holidays. Stay tuned 😉
As always, thanks for your patience and support during this journey.
Cheers,
The Eight Team
*If you have not received your unit or a tracking number yet, it's most likely because of one of the following reasons:
You did not update your shipping address. We recently sent an email to the customers who did not update their address, please check if you got one. If you need to update your address, please email us at [email protected]
You have a pending balance and your credit card on file could not be charged successfully. Please email us at [email protected] to finalize the payment.
You are an Indiegogo backer and you asked for an international shipment but you did not pay the $50 international shipping fee. You should have received a separate email from us about this. You can pay the fee here.

Once the steps above have been completed, we will be able to ship your unit immediately! Reach out to us at [email protected] with any questions.